BeauVamp is thrilled to announce our most recent collaboration with maximalist colour and pattern brand, Susi Bellamy. After Susi and Alice met on Instagram, it was clear that their love of combining classic design elements with daring new colour palettes was something they shared.
The two decided to collaborate on a capsule collection of lampshades combining BeauVamp's bespoke lampshade frames and signature two tone fringing with Susi Bellamy fabrics. The Multi Blocks Grid print was selected because it has an ultra-modern edge and the designers liked the idea of combining something so fresh with such a classic style of lampshade.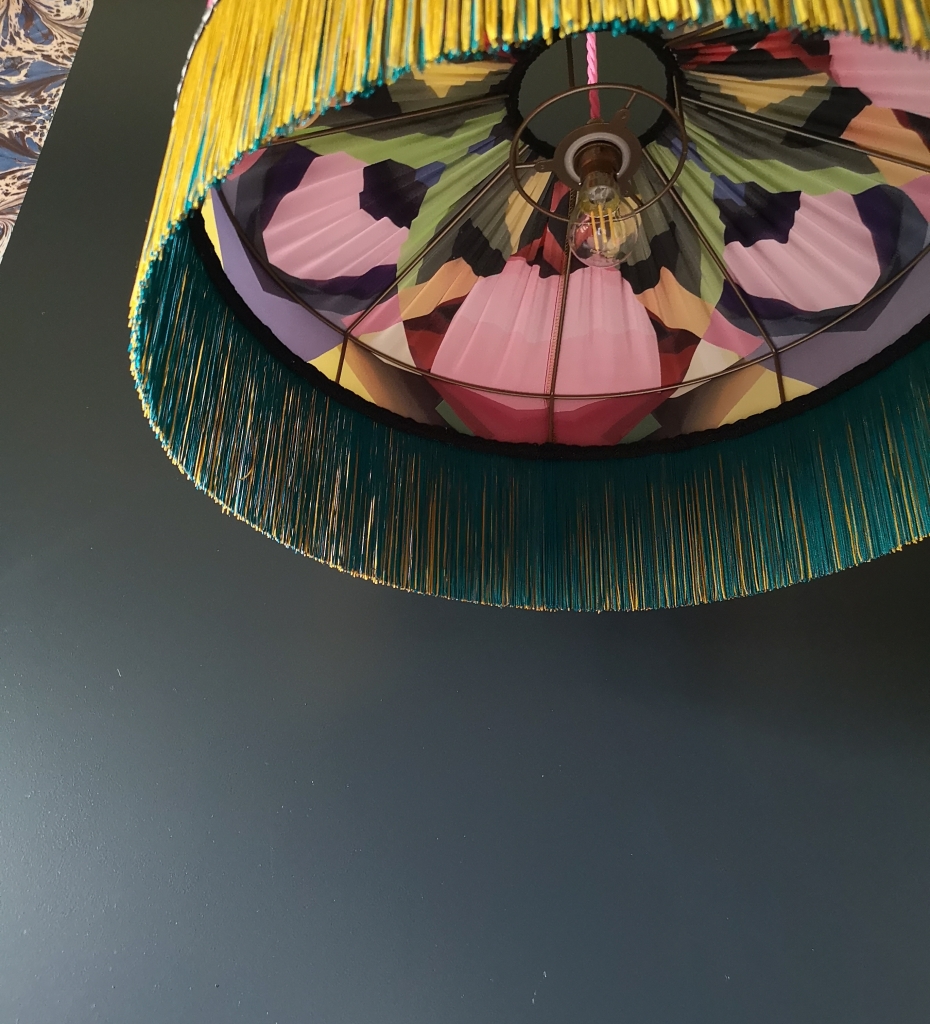 Just look up… even the interior of the lampshade is it's own design feature, boasting a bespoke bronze frame.
BeauVamp's lampshades are inspired by the lighting of the early 1900s which didn't shy away from tassels, fringing, and unusual ornate shapes. 'We offer statement lighting for unique interiors', complementing Susi's philosophy of luxurious eclecticism and distinctive design.
The silk satin fabric has a very subtle lustre when lit from within, which really emphasises the vibrancy of colours and reinforces the delicate pleating-work that has become part of BeauVamp's signature style. 
The lampshades are available to order from August 2019 with a lead time of 8 weeks.
To see more of BeauVamp's work click here.
To browse the existing range of Susi Bellamy lampshades click here.