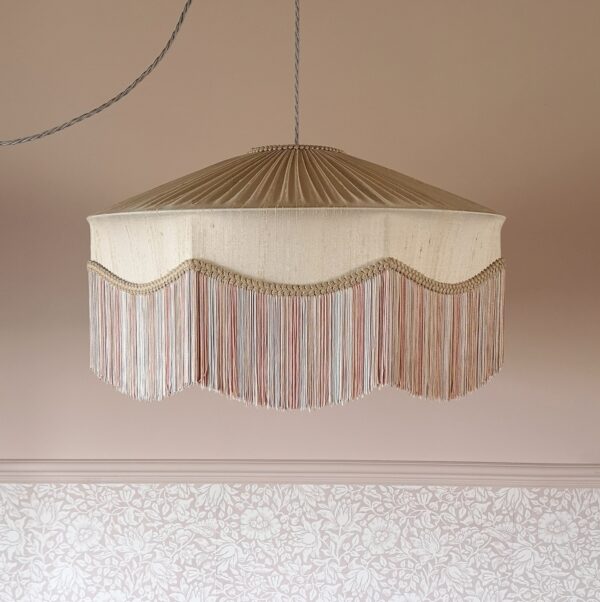 Champagne & Coral Silk Tiffany Lampshade (Samuel & Sons Fringe Range)
£355.00 inc VAT
Description
Made to order, our handwoven silk lampshade in Champagne.
Hand stitched around a bespoke bronze frame featuring a luxurious coral pink, ivory and light grey chainette fringe from the Samuel & Sons Barcelona Range.
The Tiffany range of lampshades are left unlined to let the maximum amount of light to travel through the textured silk, giving them a truly vibrant glow when lit.
If you wish to use this lampshade on a lamp we recommend using a short 40 watt globe bulb as the shape is quite shallow.
Please note the price is for the lampshade only.
Made in the United Kingdom
Silk Colour Code  – Champagne
Fringe Code – Striped Blush (12cm)
Lead time: 6-8 weeks.