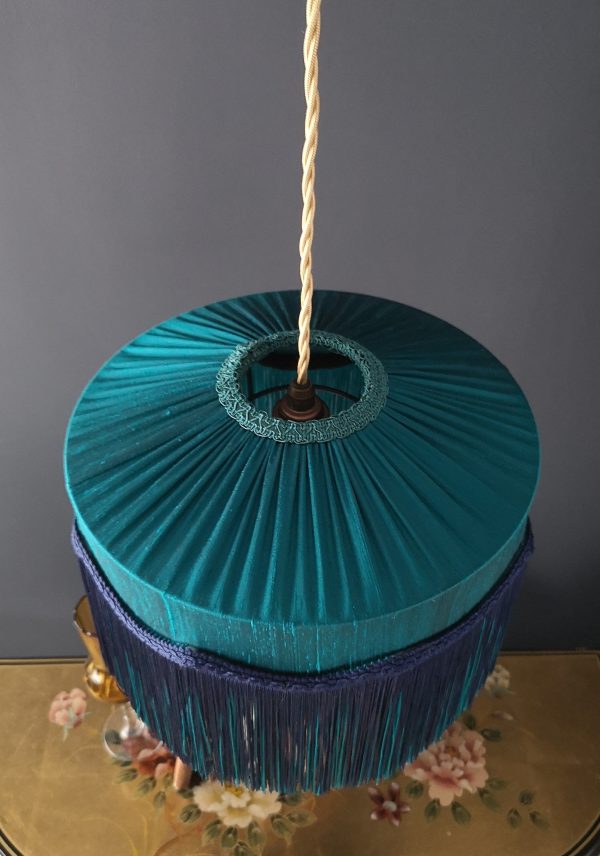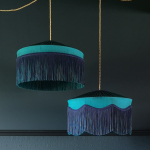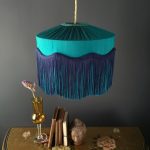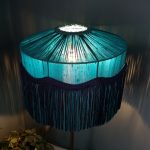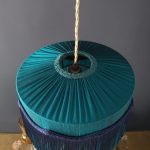 Teal Silk Tiffany Lampshade
£355.00 inc VAT
Description
Made to order, handwoven silk lampshade in Teal.
Hand stitched around a bespoke bronze frame with a double layer tassel fringe in navy and jade teal.
The Tiffany range of lampshades are left unlined to let the maximum amount of light to travel through the textured silk, giving them a truly vibrant glow when lit.
Lampshade compatible with B22 and E27 lamp holders.
If you wish to use this lampshade on a lamp we recommend using a short 40W Globe Bulb as the shape is quite shallow.
Bespoke colour options are also available on request.
Please note the price is for the lampshade only and pendant accessories can be purchased separately either in the shop or on request.
Silk Colour Code  – Pacific 107
Made in the United Kingdom
Lead time: 4-5 weeks.