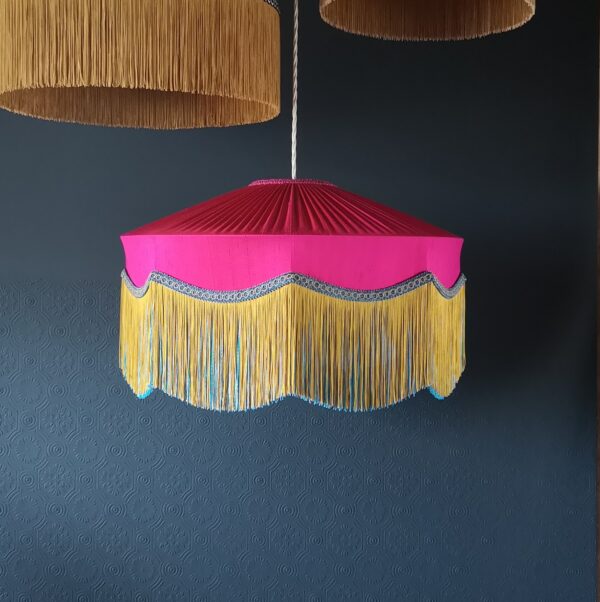 Tiffany Cluster Pendant 2 (Brights)
£1,050.00
Description
A trio of Tiffany lampshades, made to order using handwoven dupion silks in Fuchsia, Green and Honey Gold.
Hand stitched and pleated around bespoke bronze frames with a mix of two tone tassel fringing.
The Tiffany range of lampshades are left unlined to let the maximum amount of light to travel through the silk, giving them a truly vibrant glow when lit.
The price includes all 3 lampshades plus 3 wired pendants consisting of 2 x m of 3 core braided flex in gold and ivory with an E27 bulbholder and separate ceiling roses in antique brass.  
If you require additional flex then please enquire.
If you require the lampshades only then these can be purchased separately in the shop.
As each lampshade is made to order, the designs may differ slightly to the picture shown.
Silk Colour Code  – Fuchsia, Turtle Green and Gold.
Made in the United Kingdom
Lead time: 8 weeks.