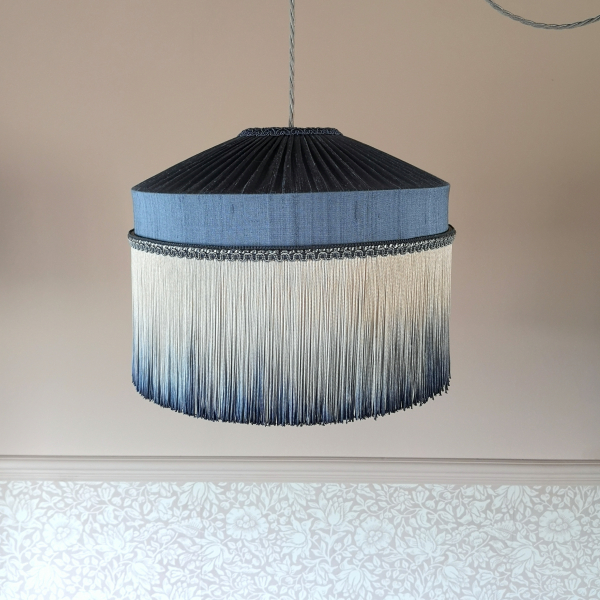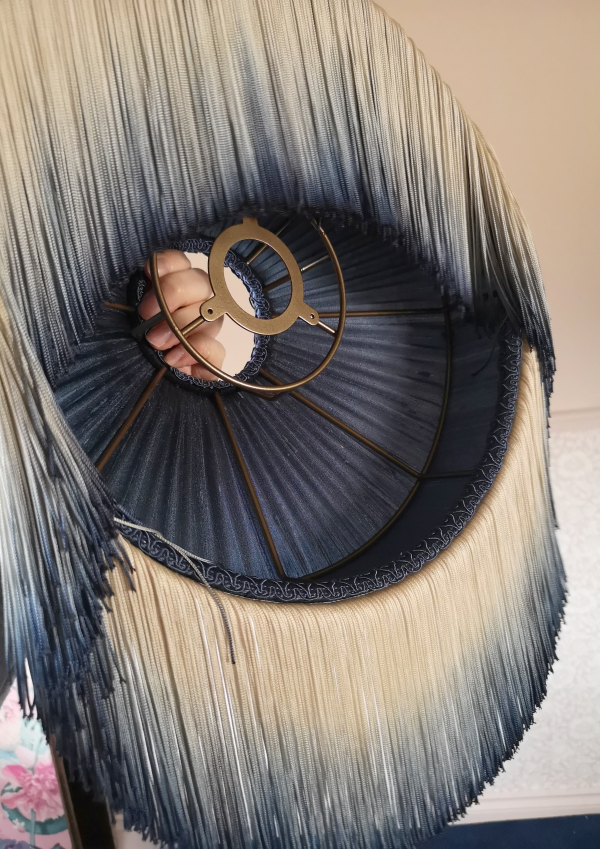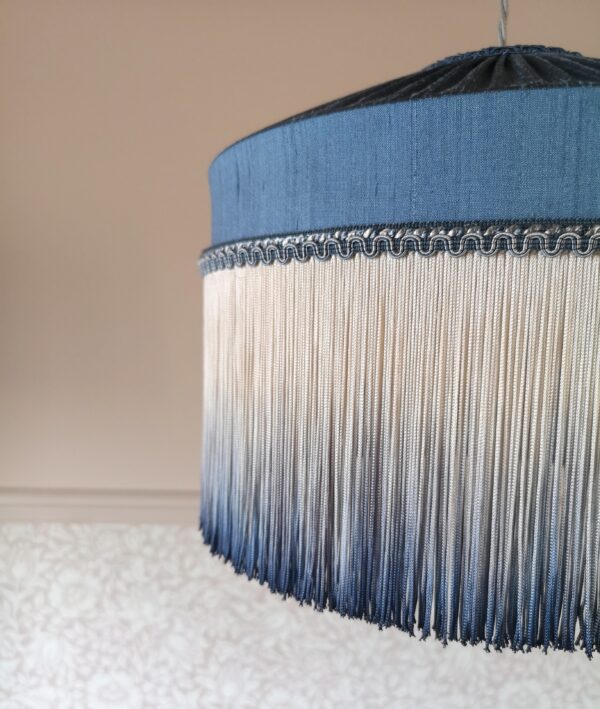 Titan Blue Silk Dip Tiffany Lampshade
£355.00 inc VAT
Description
Made to order, silk dupion lampshade in Titan Blue.
Hand stitched and pleated around a bespoke bronze frame featuring our hand dipped ombré fringing in ivory and navy blue.
The Tiffany range of lampshades are left unlined to let the maximum amount of light to travel through the textured silk giving them a truly vibrant glow when lit. This also allows the beautiful pleating to be viewed from the inside.
If using on a lampstand, we recommend using a 40 watt short globe bulb as the shape of the lampshade is quite shallow.
Silk Colour Code  – Titan Blue 50
Handmade in Derbyshire, UK.
Lead time: 4-5 weeks.